About Age-Friendly Maple Grove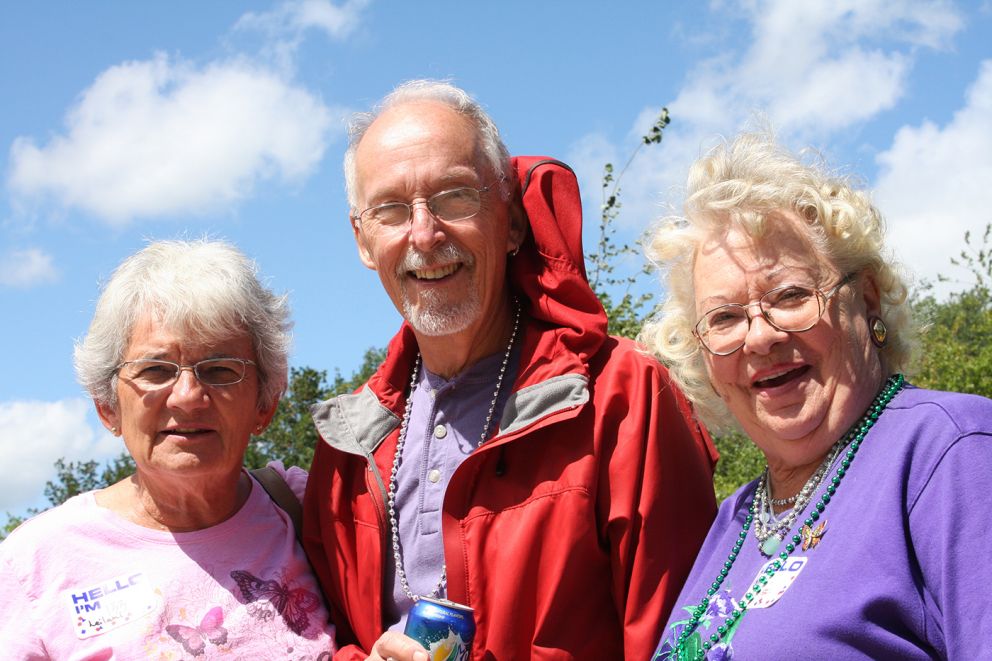 Age-Friendly Maple Grove is a community-driven, city-sponsored initiative to make Maple Grove a better place to grow older.

In 2016 the City of Maple Grove joined the AARP Network of Age-Friendly Communities, part of the World Health Organization's Age-Friendly Cities program. Member cities, numbering more than 700 worldwide, commit to taking steps to become age-friendlier by following this program's framework. According to WHO, age-friendly cities are places where older adults can "live in security, enjoy good health and continue to participate fully in society."
Our fundamental model of society must change. Cities simply haven't been built, and services developed, with modern lifespans in mind. In Maple Grove, already a quarter of the population is 55 or older, up from about 11 percent in 2000. Society-wide ageism persists as well, with negative consequences for all of us. Aging is being redefined as we enter this unprecedented era.
Age-Friendly Maple Grove launched with the recognition of these profound demographic and cultural shifts and a mission to ensure that older adults are valued, supported and able to contribute to and participate in community life for as long as possible. Its Leadership Team is comprised of city staff, community volunteers, and representatives from health care, senior housing, nonprofit community organizations, home health care service providers, and others. Age-Friendly Maple Grove is currently implementing its three-year action plan to address priorities that were identified by a community assessment of needs conducted in 2016-2017. 
Guided by this plan, Age-Friendly Maple Grove leaders and community partners will undertake a wide range of efforts to help older residents remain vital, connected and independent. These efforts will involve programs and services, the physical environment, city policies and plans, and overall greater integration of older adult considerations into business as usual.
Leadership Team Members
The Leadership Team meets monthly, generally the second Friday of each month, 8:30am-10:00am at the Maple Grove Community Center. Community members or other interested stakeholders are always welcome to attend.
Jennifer Bauernfeind, Comfort Keepers
Jim Betzold, Resident; Maple Grove Rotary
Mark Carpenter, Resident (Co-Chair, Age-Friendly Maple Grove)
Nancy Carpenter, Resident
Tim Conaway, Resident; Maple Grove Lions
Deane Gradous, Resident
Goytree Hakim, Resident
Andrew Lamkin, CROSS Services
Marie Maslowski, Resident; Maple Grove Hospital
Carmen Mazzuchella, Resident
Jeanne McTootle, Resident
Lydia Morken, Consultant to the initiative
Kris Orluck, (Co-Chair, Age-Friendly Maple Grove)
Vickie Parks, Resident; Maple Grove Lions
Heidi Schneider, SilverCreek on Main
Pat Schwalbe, CROSS Services
Kelly Swanson, Resident; MHealth Fairview Maple Grove Clinics
Cheryl Nelson Theuninck, Resident; United Health Group
Subcommittees
AF-MG currently has seven subcommittees:
Fundraising/Budgeting

Outdoor Spaces and Buildings

Transportation

Housing

Social and Civic Participation/Inclusion

Communication and Information

Community and Health Services
The subcommittees will lead the initiative's formal efforts to implement the action items from their domain in the Action Plan. Major tasks will include:
      Complete the action plan for the year-one action items with timelines and indicators.

      Present progress report at each monthly meeting.

      Work with other subcommittees as needed.

      Develop a budget for year one and two in their domain.